Founder and Executive Director
As an American of Jamaican heritage, Scott grew up aware of the generational inequities wrought by discriminatory policies and systems in both countries. Both his academic and professional career have accordingly focused on overcoming the effects of such inequities. He founded Amandla Development in response to the need in South Africa for local capacity development ensuring that populations previously oppressed by apartheid have the opportunity to participate in the growing economy on equal footing.
His interest in education's ability to provide upliftment out of poverty led to work in education policy research and education reform, having worked for Yale University Admissions, the International Leadership Charter School's startup team, and later with Life Choices Peer Education Programme in Cape Town, South Africa. Scott has also served with ABAFAOILSS, a consortium dedicated to increasing the presence of underrepresented students on Ivy League campuses.
He received his BA in Political Science with a concentration in Comparative Government and East Asian Languages from Yale University and holds an MPA from New York University's Wagner School of Public Service where he completed his Master's in public and non-profit management with a specialization in Public Policy Analysis. He has also studied and speaks Spanish, French, and Mandarin, Portuguese, and is currently studying Afrikaans and isiXhosa.
Dr. Eliada Wosu Griffin-EL
Dr. Griffin-EL received her doctorate from the University of Pittsburgh Graduate School of Public and International Affairs (Pennsylvania, USA), where she specialised in International Development (Economics) and Global Political Economics. Prior to this she had completed her bachelor's degree in Sociology at Yale University (Connecticut, USA), before going on to study her Masters in International Development at the University of Pittsburgh.
Griffin-EL's research examines both how social structure (networks) informs African entrepreneurial development, and the role of entrepreneurship in facilitating local economic and social development within African communities. Her current research specifically explores the structure of black South Africans' entrepreneurial social networks and the value derived and perceived to contribute to their small businesses' development. She looks to expand the study to other African countries. At UCT's Graduate School of Business, Griffin-EL will be contributing research and teaching to the arenas of Social Entrepreneurship and Entrepreneurship in emerging African markets.
Prior to UCT, Griffin-EL has conducted qualitative research on international development in other African countries and served as a Research Intern at the African Institute of South Africa (Pretoria, SA). Griffin-EL additionally brings experience in experiential, innovative, and community-oriented teaching in multicultural settings through her work as Coordinator of International Programming at the Office of Cross Cultural and Leadership Development (University of Pittsburgh) and former Program Director of the InterCultural House of Pittsburgh.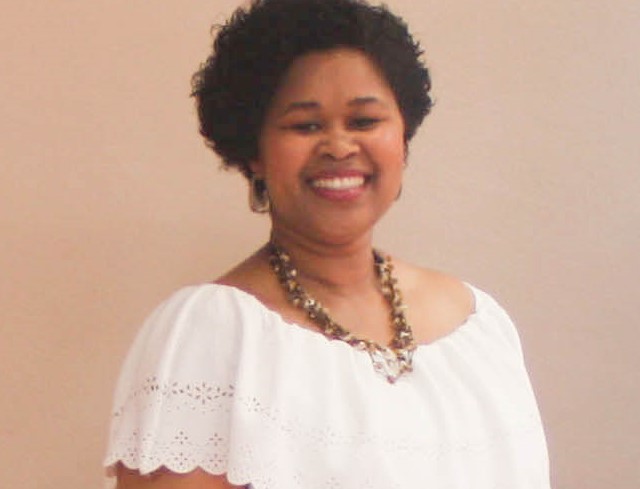 Ayanda has worked in the social justice space since 2011 – concerned mainly with issues of socio-economic justice, in particular with respect to young people in South Africa. Prior to this, she worked in public service for six years in a business analysis and applications development environment and left to pursue a career in a social justice. She's also a co-founder of Masifunde, a children's book club that exists to increase literacy in isiXhosa and promote the joy of reading. She's also actively involved in her church community and runs a girls club for girls between the ages 13 – 18.
Ayanda is a 2008 alumna of the US exchange programme Study of the U.S Institutes for Student Leaders (SUSI) and holds a BA Honours in Political Science from the University of Cape Town.
Tamburai Chirume is the Managing Director and Co-founder of ONEOFEACH, a mother and daughter African Luxury Brand that focuses on handbags designed in Cape Town but available to the world. ONEOFEACH has gained much recognition within the international space, supplying 15 outlets worldwide. Tamburai comes from a strong retail and asset management background having worked in banking for many year. Recently because of her love for business growth and entrepreneurship, Tamburai has embarked on a new business venture, TENACITY Consultancy, with designer Isabel de Villiers. The consulting firm focuses on mentoring design visions into profitable businesses. Tamburai also serves as a board member for WECBOF -Western Cape Business Opportunities Forum, in addition to Amandla Development.
Miriam du Toit has worked in the NGO sector both as manager and board member for more than 30 years. Her experience in NGO management includes Finances, Human Resources, Fundraising, Strategy and Governance. She obtained her qualification in management from the University of Cape Town's Graduate School of Business. Emanating from her experience in business she has a keen interest in coaching and mentoring managers/owners of SMMEs.
Miriam is also the Finance and HR Director of the African Monitor.